| | | | |
| --- | --- | --- | --- |
| Shot Show 2011: A Resounding Success! | | | |
In an effort to bring you guys the latest in Tactical Police Equipment, we made that annual arduous trek to be in Shot Show this year held last January 19-22, 2011 in Las Vegas, Nevada. Indeed, it was a resounding success for all participants - including us - as we were able to personally meet and greet people there!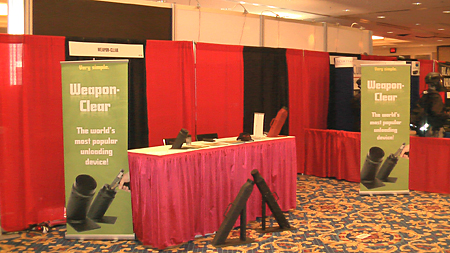 Shot Show 2011 was a 4-day event purposely put together for shooting, hunting and tactical enthusiasts. Shot Show is by far, the largest, most comprehensive trade show held every year for shooting and hunting industries, both professionals and hobbyists. This expo also showcases the latest developments in outdoor survival and tactical products and services that are sure to delight attendees.
If we missed you this year, we hope to catch you next year!